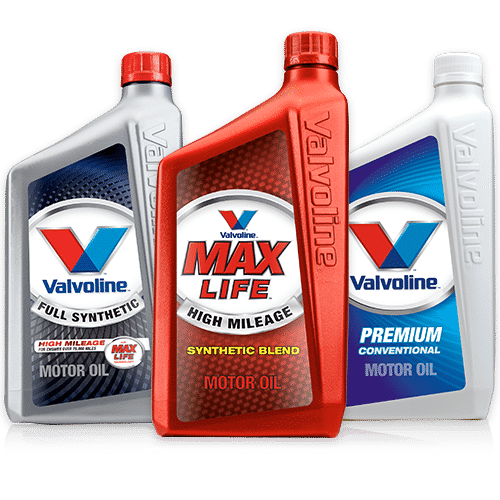 It's a fact of car ownership—sooner or later, every driver is going to have to get an oil change. And when that time comes, do you really know what's the best type of oil for your ride? There's a lot of choices out there. If you're not sure which oil is the right fit for your ride, our team at Express Care has put together some Valvoline Maple Ridge tips on how to pick the best one.
What are some of the different oil types?
When it comes to motor oil choices, there is certainly no shortage of possibilities. Before you make your selection, it's a good idea to get a handle on your options.
Conventional Oil
Conventional oil is the go-to option used at dealerships. It's also the most affordable stuff out on the market. This is a no-nonsense oil that can do a good job protecting your engine from friction. If you are looking for a reliable product for a reasonable price, this one's for you.
Synthetic Oil
Synthetic oil is a lot like conventional oil on steroids. It does the same job; it just does it better. This motor oil has improved viscosity and enhanced lubrication features. Synthetic oil can also outperform the conventional brands at higher temperatures. This might be a smart choice for SUVs and other high-performance vehicles.
Synthetic Blend Oil
Synthetic blend oil is exactly as the name suggests—a mixture of both conventional and synthetic oil. These oils were created to give drivers some of the great benefits of the full synthetic products at similar costs of many regular types. Synthetic blends are great for those vehicles that are getting on in years and in need of some help running clean.
So, what's the bottom line? When it comes to picking the right oil, there's really no wrong answer. It will all depend on what you want and what your vehicle needs.
Valvoline Motor Oil
For more than 140 years, Valvoline has helped car owners achieve maximum performance and prolonged life from their engines with motor oils specifically designed to meet the needs of different engine types and driving conditions.
Valvoline markets a full line of conventional, synthetic blend, and full synthetic products that include automotive and industrial greases and gear oils designed for a wide range of applications.
If you're still on the fence about picking a motor oil for your vehicle, feel free to ask the pros at Express Care Oil Change—your local, family owned and operated oil change facility in Maple Ridge.
https://oilchangemapleridge.ca/wp-content/uploads/2014/03/motor-oil-hero.png
500
500
Marwick
http://oilchangemapleridge.ca/wp-content/uploads/2013/04/valv.png
Marwick
2019-09-12 23:27:18
2019-09-12 23:27:18
Valvoline Maple Ridge Best Practices: How to Pick the Right Oil for Your Vehicle