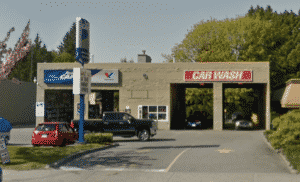 Express Care Car Wash is a self-service car wash open 24 hours a day!
Located in maple Ridge BC. Our experienced staff, competitive prices, and exceptional customer service sets us apart as the Maple Ridge's best self-service car wash. Equipped a pressure washer, soap brushes, was and cleaning products for you to choose from. We have a spacious two full size car wash bays, with 4 vehicle capacity.
Advantages of a Express Care Self-Serve Car Wash:
⇨ It is less expensive. A self-serve car wash offers the same superior clean for your car as a full-serve professional clean, but at a fraction of the cost.
⇨ Gives you access to professional equipment and top-quality cleaning products.
⇨ High pressure hoses mean reduced water usage, which is better for the environment.
⇨ Correctly set up drainage at a car wash keeps dirty water and chemicals out of rainwater drains, also making this a far better option for the environment.
⇨ You have control over the entire process.
⇨ You get all the satisfaction of a job well done.
Self Serve Car Wash in Maple Ridge
First come first serve
Open 24/7
Pressure wash wands
Soap brushes
Wax and cleaning products
Two full size wash bays, 4 vehicle capacity
Central location: 21621 Lougheed Hwy
Coin operated