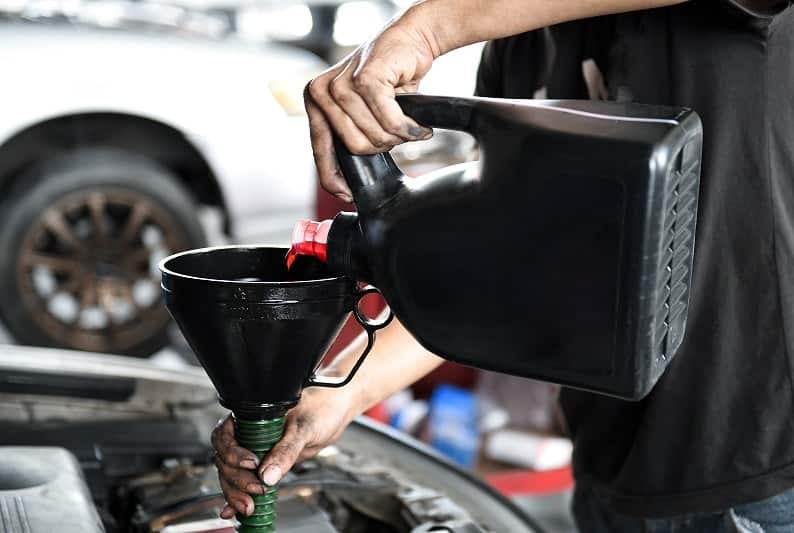 'Tis the season to be jolly—and spend money. With the holidays right around the corner, you've probably got your hands full shopping for friends and family. While you're driving around trying to find that perfect gift, you'll want to make sure your vehicle is running in peak performance. To help you beat the gas crunch this holiday season, our Maple Ridge oil change experts have put together some handy tips for better fuel economy.
Slow Down
One of the most effective ways to boost fuel economy is to ease up on the pedal. High-speed driving and jack-rabbit starts can increase fuel consumption and emissions, putting a greater burden on your wallet and the environment. Even lowering your speed just 5 km/h can boost mileage by 10%.
Check Your Tire Pressure
Want to get the biggest bang for your mileage buck? Keep an eye on your tires. Ensuring your tires are properly inflated will prevent engine drag, saving you a bundle at the pump. Believe it or not, a meager 2 psi reduction in just one of your tires can jack up your fuel consumption by 1%. To keep you efficiently rolling along this holiday season, get in the habit of checking the tire pressure every time you fill up.
Avoid Unnecessary Idling
If you think you're not burning fuel when you're idling, think again. So, the next time you're stuck in a traffic jam or have to sit idling for more than a minute, turn off your vehicle. You'll not only improve fuel consumption, but also cause less pollution.
Lose The Weight
Overdoing it on holiday goodies can pack on the pounds for many folks this time of year. If you're planning on shedding that extra holiday weight, don't forget about your car. Removing the golf clubs, sand bags, and other hefty items from your vehicle will go a long way to lowering fuel consumption. And if you are doing some holiday traveling, pack light—your wallet and engine will thank you.
Plan Journeys
Heading out on the roads this holiday season? Do your best to avoid heavy traffic hot spots whenever possible. If you can, take public transit, hop on a train, or carpool. Taking the time to plan your journey will help you save gas, putting more gift-giving money in your pockets.
Service Your Vehicle Regularly
When it comes to fantastic fuel economy, keeping your vehicle well-maintained is a must. Changing the oil, replacing dirty air filters, and topping up fluid levels are simple things you can do to boost the life of your car and improve fuel consumption.
The holiday season can wreak havoc on your wallet. Following these fuel-saving tips and visiting your Maple Ridge oil change specialists will ensure you have a holly jolly Christmas this year.
For a fast and affordable Maple Ridge oil change, visit Express Care today!
http://oilchangemapleridge.ca/wp-content/uploads/2013/04/valv.png
0
0
Marwick
http://oilchangemapleridge.ca/wp-content/uploads/2013/04/valv.png
Marwick
2019-01-24 20:57:14
2023-07-04 09:19:41
Maple Ridge Oil Change Top Fuel-Saving Tips This Holiday Season